wall.frame, for interior decoration
Available in small or large format, wall.frame allows you to create an ambiance and immerse your clients in your brand while also communicating a distinct message.
Composed of a very thin, hardly visible frame and a graphic that is printed using dye-sublimation for high-definition quality and unparalleled color rendering, wall.frame elegantly meets numerous needs for wall decoration and space separation.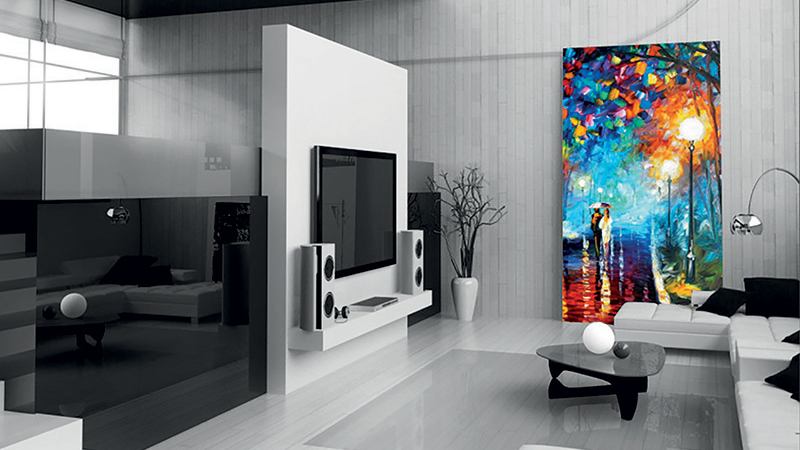 Enjoy design and high-definition quality
Thanks to dye-sublimation fabric graphics, wall.frame offers you a top-of-the-line print quality and exceptional color rendering. The frame itself is so thin that it is hardly visible, and the graphic fits perfectly over it.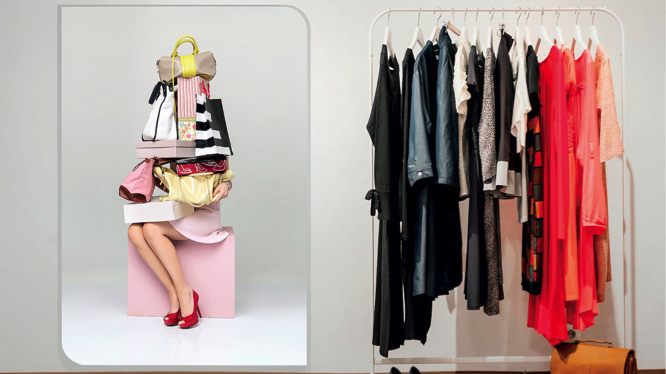 Adapt your frames to your spaces
wall.frame allows for ample creativity and adapts to all environments with the choice of either curved or angled corners.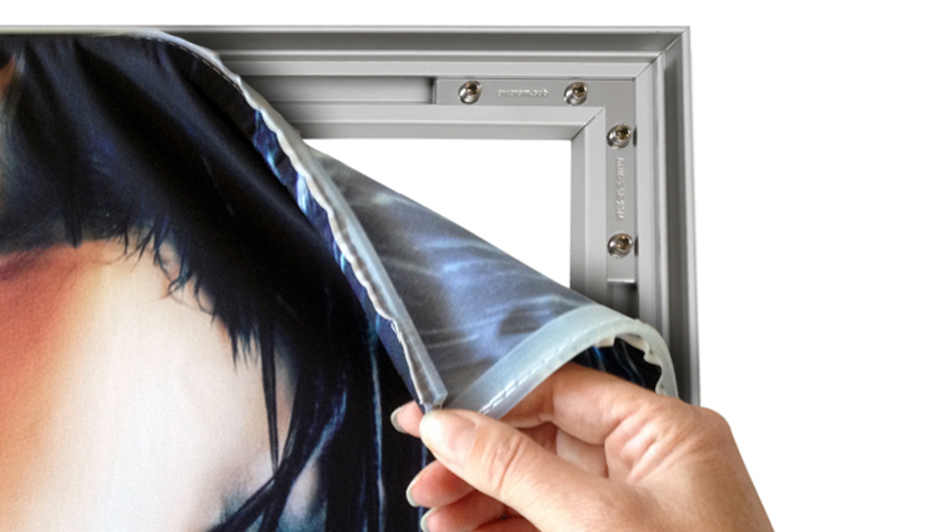 No need to be handy!
The graphics are installed in the frame with silicone beading sewn on the fabric: no tools or special skills are needed. In addition, wall.frame assures you will always have a smooth, perfectly adjusted graphic.
Create an ambiance that reflects your image
With customizable dimensions, wall frames are adaptable to any space and allow you to fully express your visual identity.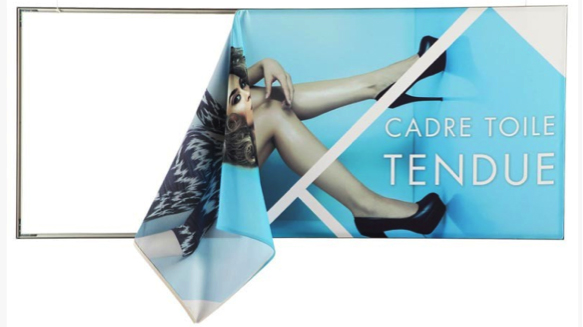 Change your communication to suit your needs
Due to the fabric the graphics are printed on, they are easily changed at any time – and with shipment in just an envelope, the exchange is simple. Your message is therefore always up to date.
Technical characteristics
Gray anodized aluminum profile
Frame thickness: 0.6"
Maximum size: 10′ without junction connection
Dye-sublimation fabric graphics