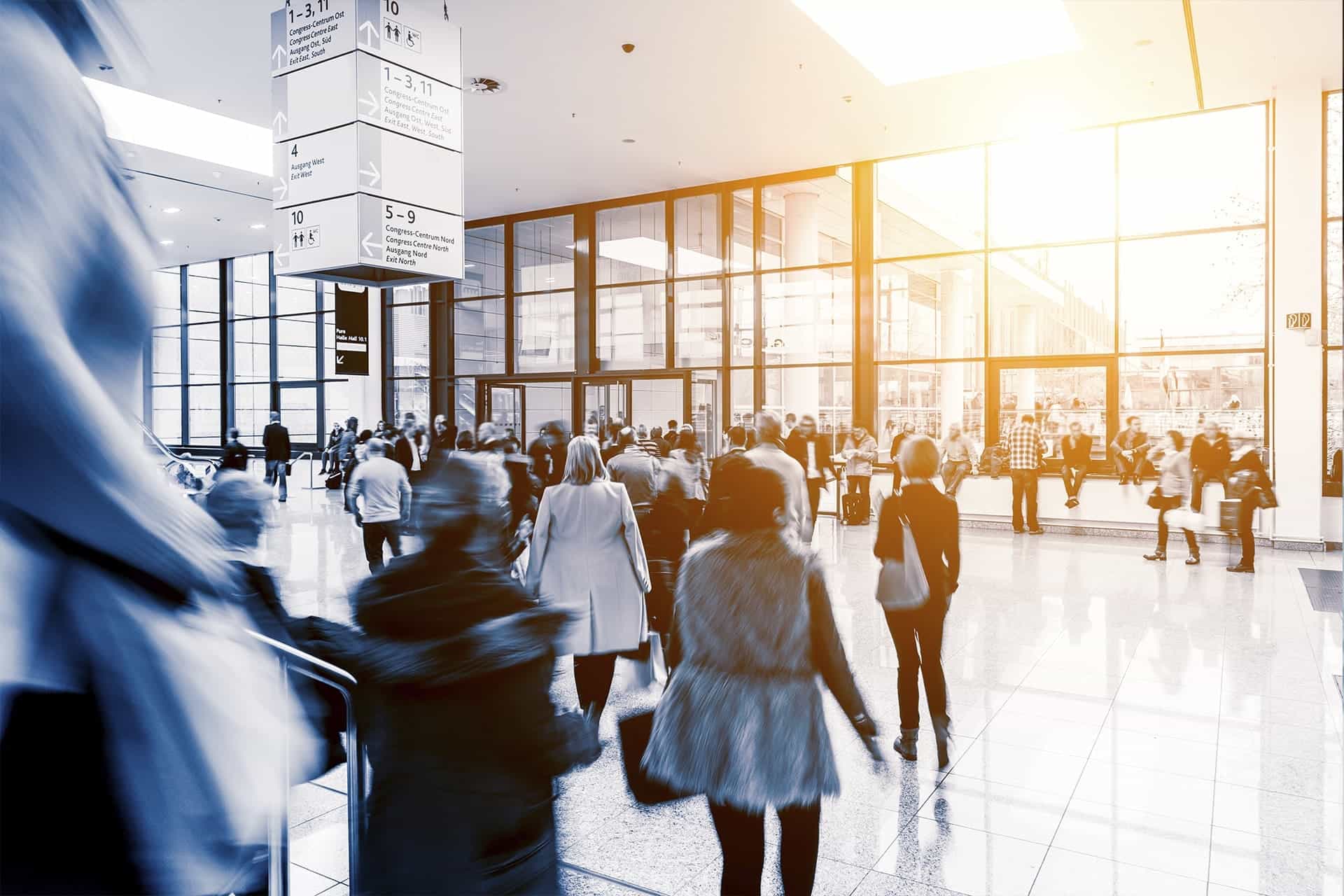 Making your trade show a success : Before the show
Create a budget and set goals

Trade show participation is part of a company's overall strategy, as well as its marketing, sales and HR strategies. It is very important to set specific goals and create a budget that includes purchasing of space, a booth, as well as personnel costs (travel, hotels, restaurants). It is essential to create a system for gauging the success of each trade show.
Select trade shows that your company wants to attend, then choose your placement and area size

A countless array of events exist, ranging from major international trade shows to local conventions. It is important that each trade show you attend corresponds to your company's challenges in terms of business. Many companies now prefer to attend local trade shows with small exhibit areas as they offer more returns on investment. Trade show organizers often offer pre-registration discounts, so it is best to reserve exhibit space in advance. Placement is also a very important factor. Opt for placement near the entrance, in the main aisles or near "locomotives" (leading companies that attract visitors).
Seek assistance of trade show display and visual communication professionals

Exhibits and event planning are very specific fields and require experience. Seek the advice of professionals, and do not hesitate to ask your service provider questions on how to set up your booth and who will be involved. You may also request references and contact them.
Create a brief for trade show display professionals

Clearly explain your objectives and your strategy. Several constraints may influence your trade show display specialist's recommendations, which can help you cut costs significantly.

What type of booth should you choose? We have divided booths into three categories based on their weight, volume and assembly time/difficulty. The categories are: ultra-portable, portable and transportable. All ultra-portable and portable solutions may be set up and dismantled by exhibitors without any professional assistance. Some transportable booths also have the "Do it yourself" label.

How many times will you use your booth? If you will only use your booth once, opt for a rental. If you will reuse it several times, specify the various spaces where it will be used and your desired configurations. It is possible to start with a modular system that uses shared elements, which will allow you to create exhibits ranging in a wide variety of sizes.

Which features do you need? Reception counters, storage, product displays, videos, customer meetings, brochure distribution…. these are all features that influence how your booth is designed.
Invite your customers and prospective customers

Trade show organizers provide free passes and distribute newsletters, which will allow you to easily inform your customers about your participation.
Sales teams can also increase their scope of action by meeting with customers before and after the trade show for breakfast or dinner. Remember that these times are just as effective as field visits.
N'oubliez pas, ce sont autant de visites de terrain économisées.