Impression sur tissu par sublimation avec diverses finitions de visuels
pour des applications multiples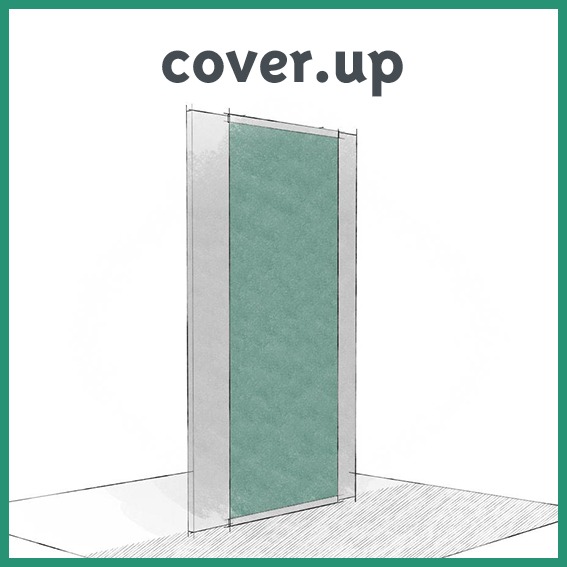 cover.up is a partition-covering solution that's ultra-easy and quick to hang and take down yet won't cause damage to an existing frame. It is the ideal solution for customizing bare partitions in a space ordered from your trade show organizer. The silicone edge graphic is inserted into the upper and lower grooves of the frame, and the frame and graphic are then attached to the partition using adjustable clips.