GRAPHIC IMPACT OF YOUR STAND: THE KEY TO SUCCESSFUL EXHIBITING!
Trade show visitors have less than 30 seconds of attention to give you when they pass by a stand. It is therefore essential to maximize the visual effectiveness of your stand: you can accomplish this by displaying a clear, legible message that will spark your visitors' curiosity.
All throughout your projects, keep in mind that the graphic work for your stand is just as important as that for the structure. Stand designers and graphic designers partner together to ensure the best possible results.
After you validate your graphics, the print files are made directly available on the order management portal at xpo.center.
xpo.center.
WE ASSIST YOU IN CREATING YOUR STAND FILES
If you do not have the option of working with a graphic designer, we can assist you in creating your stand files. Take advantage of the experience of our team of graphic designers, who can showcase your message while maximizing all of the graphic possibilities that our products offer.
Please contact your dealer to request this service.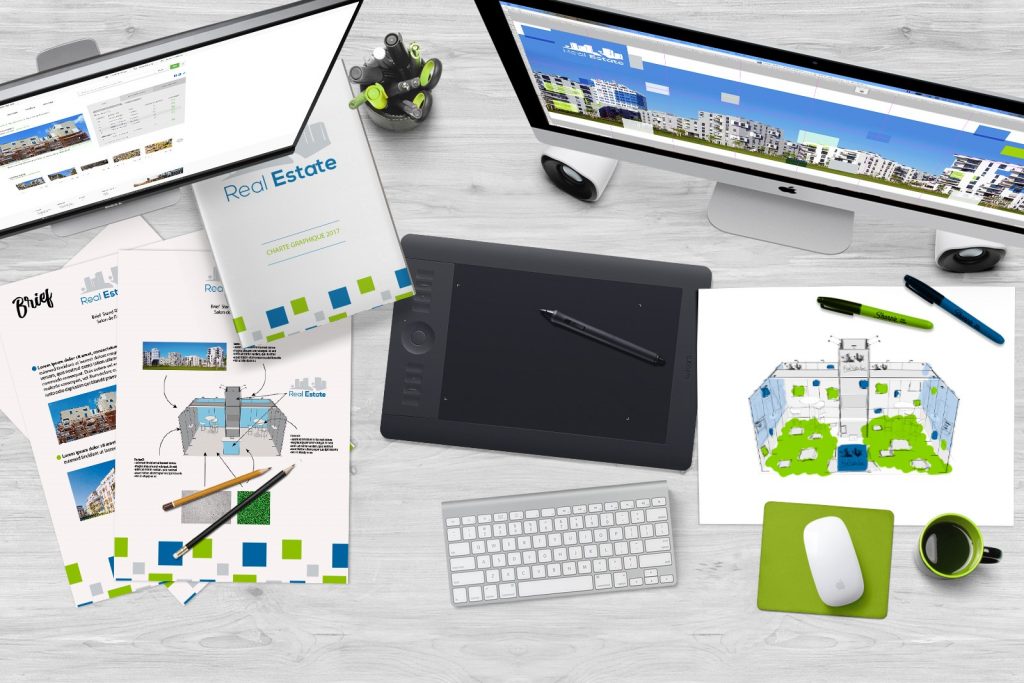 SELECT THE PACKAGE THAT BEST SUITS YOUR NEEDS
We have developed two packages to meet your needs:
Whichever package you choose to go with, our team will oversee your files from A to Z, from delivering mock-ups for validation to executing their printing. Our expert graphic designers take all of your needs, objectives and constraints into account to achieve unbeatable graphic execution.
Basic package
Based on a specific and detailed brief on the desired positioning of your messages, logos and illustrations, we will print them in the booth format that you have chosen.
The basic package includes:
• Formatting of texts, images and logos
• Three instances of feedback submitted between the graphic designer and customer
• Execution of files for printing
• Uploading of files on the xpo.center file management platform
• Proof prints sent to customer for approval
• Follow-up of production of files, with minor touch-ups if necessary
Creative package
Based on a brief that you have provided and the provision of graphic elements from your client, our graphic designers oversee the process to supply you with a custom composition that reflects your customer's image.
The creative package includes:
• Graphic covering for your booth project: 1 graphic proposal
• Complete creation of graphic: 1 graphic proposal
• Search for graphics to illustrate your messages
• Formatting of texts, images and logos
• Three instances of feedback submitted between the graphic designer and customer
• Execution of files for printing
• Uploading of files on the xpo.center file management platform
• Proof prints sent to customer for approval
• Follow-up of production of files, with minor touch-ups if necessary