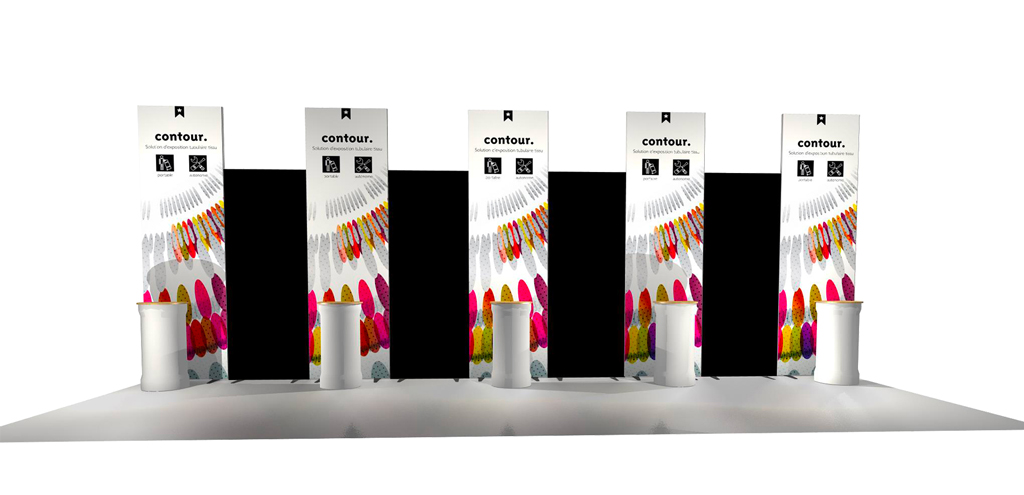 Launch of contour
contour, the new high-impact adjustable and portable booth
contour meets the need for exhibiting easily and independently while also minimizing logistics costs. Duo developed contour to meet this need: it is an exhibition booth solution that is portable and autonomous.
contour is a lightweight solution that is transported in a wheeled bag which fits in the trunk of a car. It is assembled without requiring any tools thanks to the frame's interlocking system.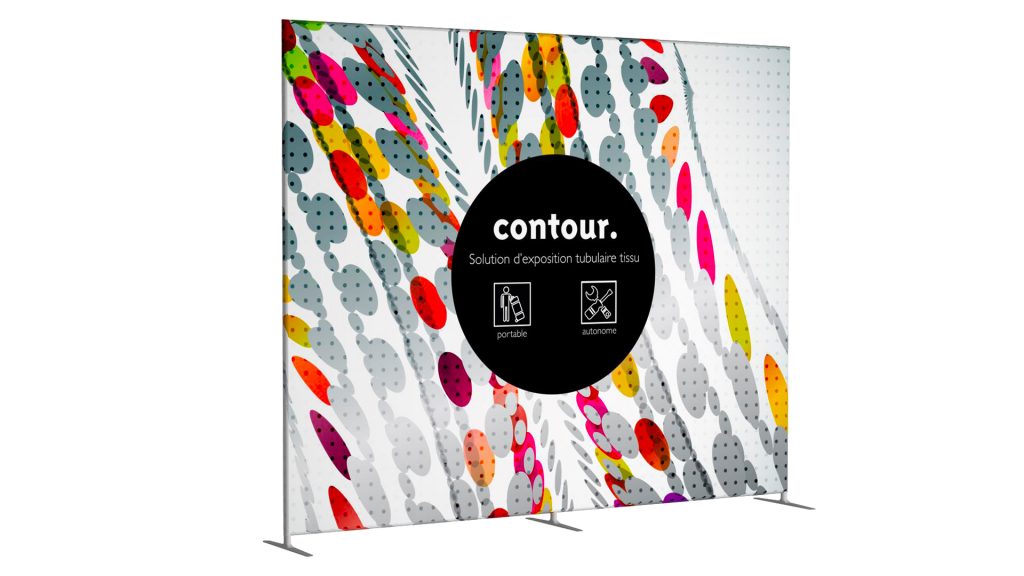 With contour, Duo has reinvented the tubular booth
Featuring an elegant design, parts developed by Duo, right angles, a five-year guarantee for parts, high-definition dye-sub printed graphics, etc., everything has been designed to offer exhibitors a unique and high-quality solution.
Going beyond standard frames, true booth configurations can be created with contour, thanks to connecting parts that allow several frames to be attached to one other.
Many features are available: LED lighting, TV, arches (with or without a TV), shelves, storage, etc. Duo's goal is to meet all exhibitor needs!
Tools for our vendors
Just like for all of our products, we provide turnkey marketing tools that are unbranded to help you distribute contour. in the best possible conditions. We provide a catalog, price lists, the PS3D configurator, photos, setup instructions, templates, and more.
To learn more, please visit the contour website!