virage, the curved fabric pop-up stand!
virage is a curved pop-up display solution with a dye-sublimation fabric graphic which gives it exceptional color execution.
The graphic stays attached to the frame, thus making set-up and dismantling quick, easy and intuitive.
Lightweight and compact, you can take virage anywhere with you!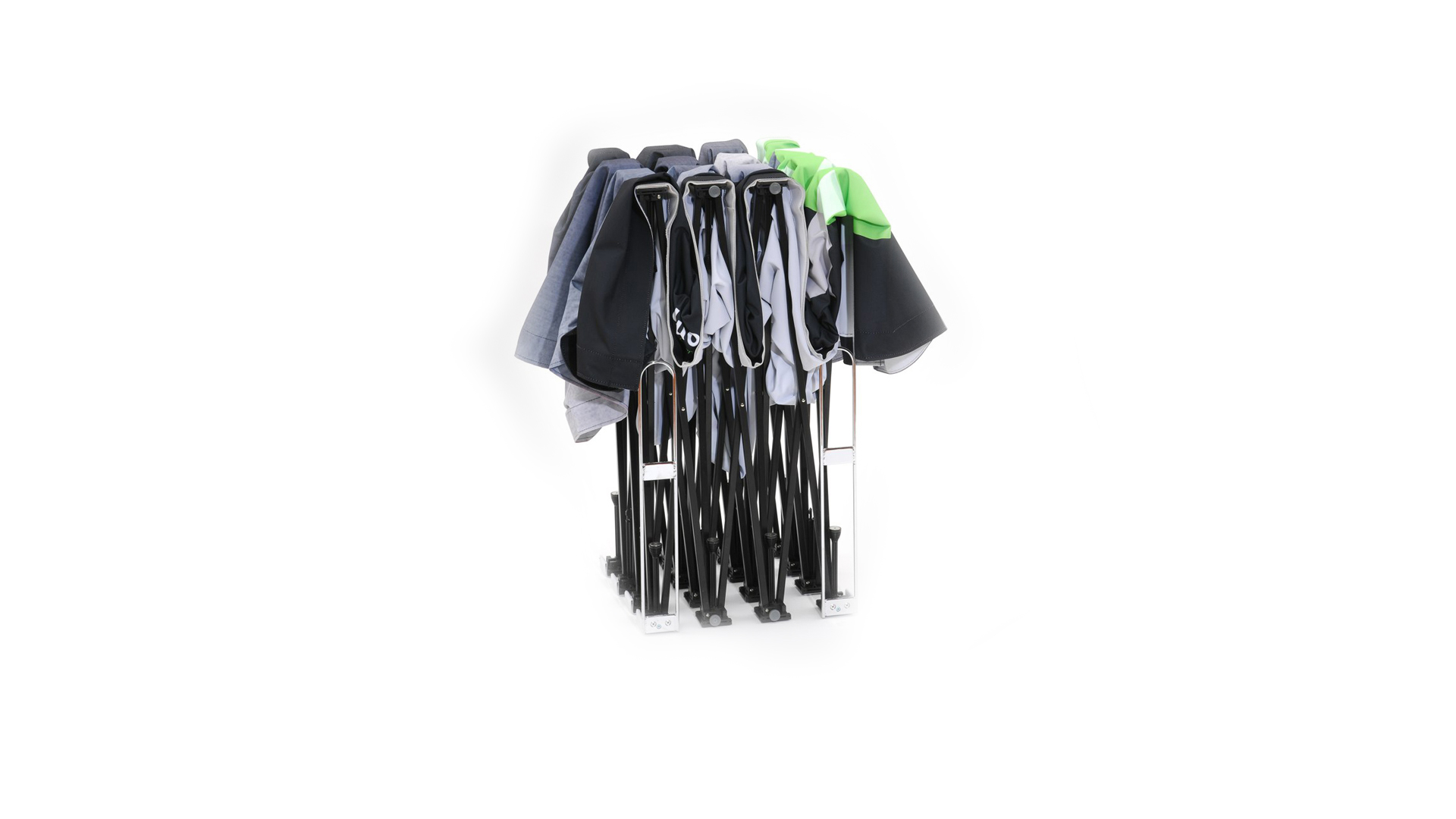 Instant setup
The curved frame can be set up in less than 1 minute thanks to a combination of snap closures and magnetic connectors. The fabric graphic stays attached to the frame even when folded up.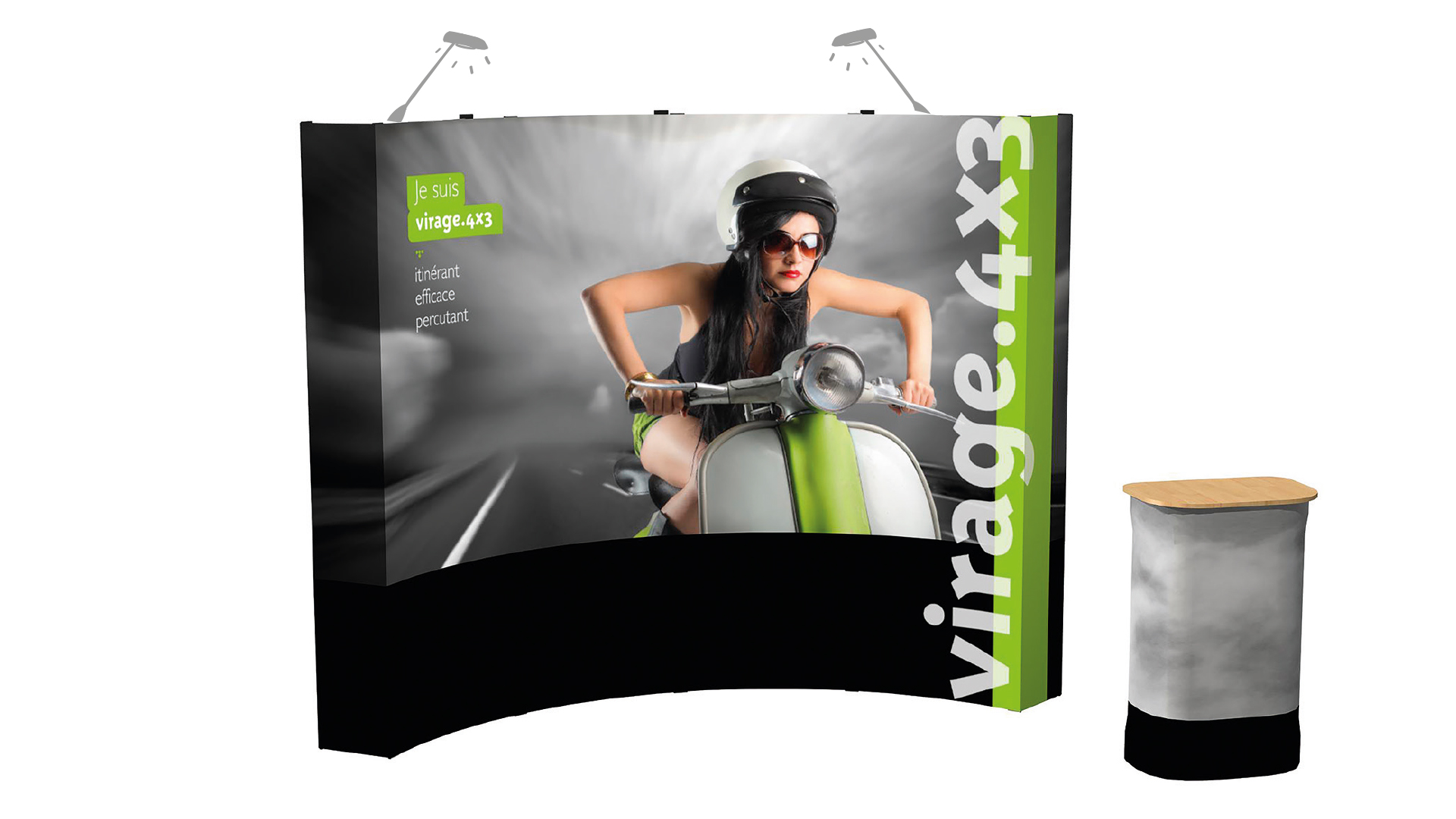 Curved design and a high-definition graphic
The fabric graphic is perfectly fitted to the curved frame and is held taut by opaque self-fastening strips and pads.
It offers a top-of-the-line rendering in vibrant colors thanks to dye-sub printing. Add a fabric skirt and a wood countertop to your transport case to create a concealed counter.
Standard formats and technical specifications
virage.3x3

virage.4x3

Frame

Aluminium frame and plastic injection with a combination of mechanical, magnetic connectors and self-gripping pads

Graphic
Dye-sub graphic
Single-sided printing

Setup

1 minute

Width
(frame + graphic)
2200 mm (floor space)
2850 mm (floor space)
Height
(frame + graphic)
2250 mm max
Depth
(frame + graphic)
650 mm (floor space)
875 mm (floor space)
Weight
(frame and graphic)
11,5 kg
15 kg
Transport solution

Delivered in a soft transport bag
Compatible with wheeled transport bag TRT015 or case-counter TRT002

Warranty