xperience. the ease of a pop-up with the look of an exhibit
xperience is a pop – up fabric with silicone edge graphics (SEG) that are inserted into grooved frame channels for a seamless finish.
Super easy set-up and take own: the structure unfolds in seconds, the edges of the graphic fit perfectly into the frame channels to which it's attached.
xperience can be transported in a shoulder or wheeled bag.
xperience offers a variety of graphic options and is available in straight, curved, lightbox, countertop and large-scale formats.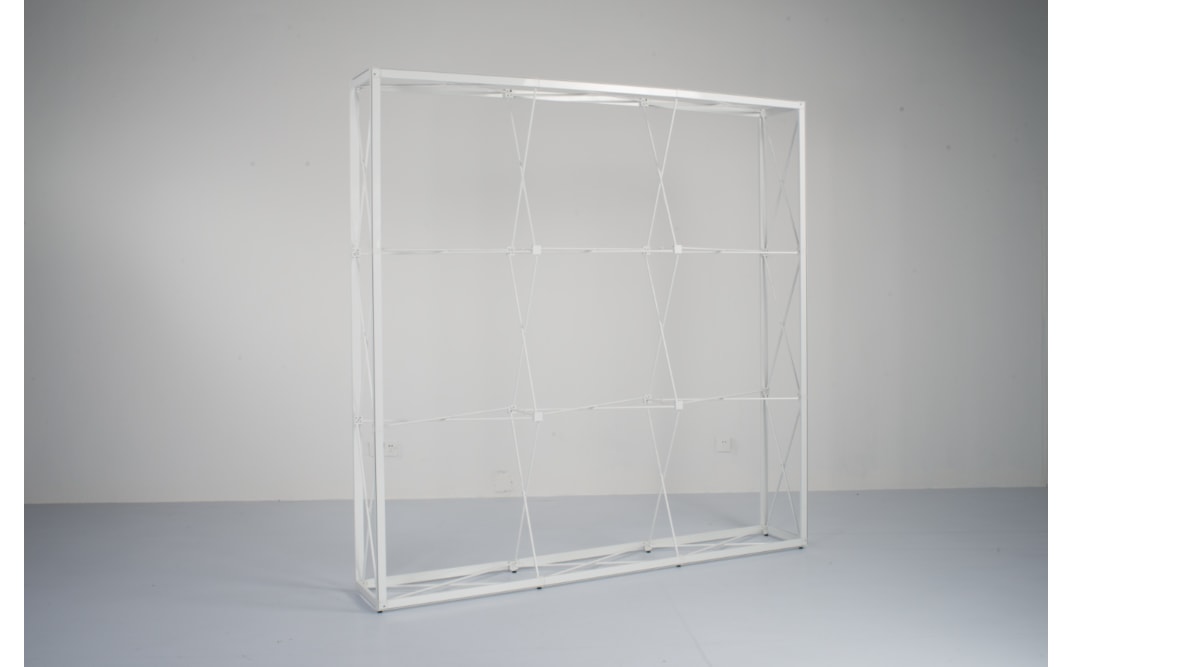 Simple and intuitive set-up
Pop-up structure with attached grooved frame and silicone edge graphics.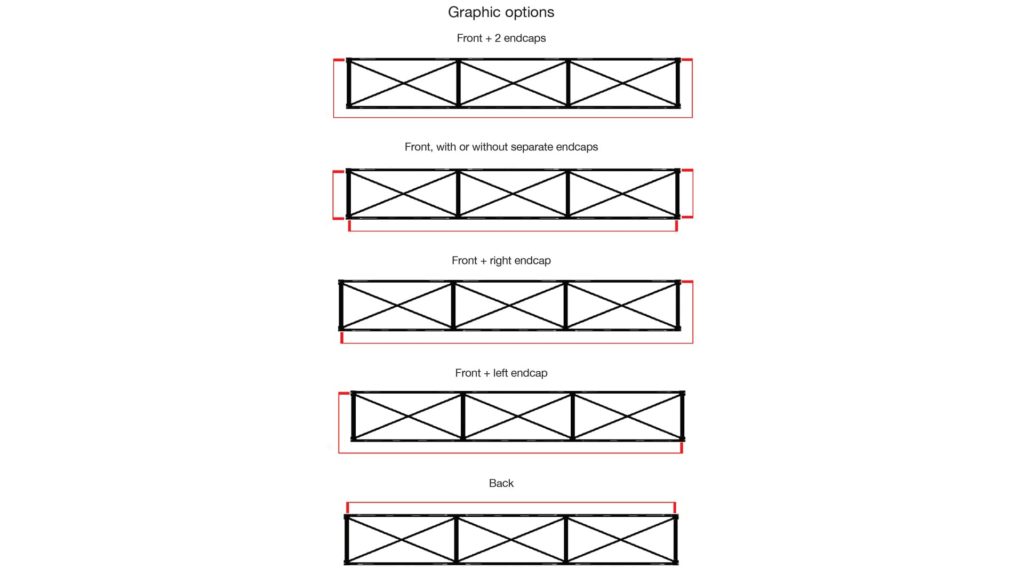 Wide range of formats and graphics
Straight, curved, lightbox, large formats, counters and a variety of graphics.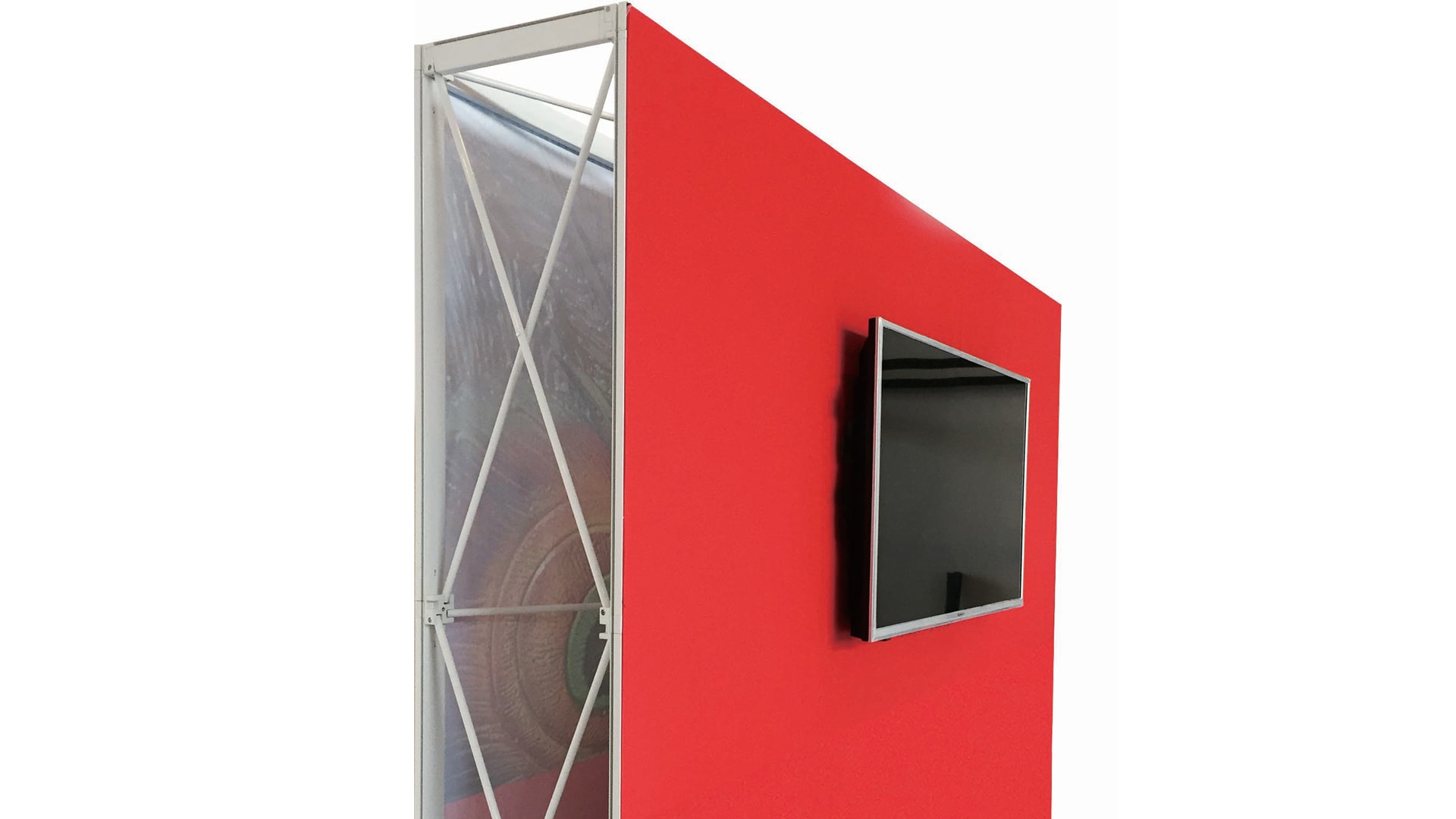 Accessorize your frame
TV, stabilizing feet, optional LED spotlights.
Standard formats and technical specifications
xperience.straight 1x3
xperience.straight 2x3
xperience.straight 3x3
xperience.straight 4x3
xperience.straight 5x3
xperience.straight 1x4
xperience.straight 4x4
Frame
Aluminum structure, mechanical connectors, grooved channel bars with clips - for single-sided communication. Double-sided option available.
Graphic
Opaque dye-sublimated fabric graphic with silicone edge.
Graphic options
Front + 2 endcaps / front, with or without separate endcaps / front + right endcap / front + left endcap / back
Set-up
10 min
15 min
10 min
15 minutes
Width
770 mm
1500 mm
2240 mm
2970 mm
3700 mm
770 mm
2970 mm
Height
2240 mm
2970 mm
Depth
340 mm
Weight (frame)
7 kg
8,5 kg
10,6 kg
12,4 kg
14,1 kg
8,6 kg
14,5 kg
Transport solution
Transport bag
Wheeled transport bag
Transport bag
Wheeled transport bag
Warranty
1 year
xperience.curved 3x3

xperience.curved 4x3

xperienc.counter

xperience.backlit counter with LED curtains

xperience.backlit 3x3 with LED curtains

xperience.backlit 4x3 with LED curtains

xperience.backlit 4x4 with LED curtains

Frame

Aluminum structure, mechanical caonnectors, grooved channel bars with clips - for single-sided communication. Double-sided option available.

Aluminum structure, mechanical caonnectors, grooved channel bars with clips - for single-sided communication.

Aluminum structure, mechanical connectors, grooved channel bars with clips, LED curtains - for single-sided or double-sided communication.

Graphic

Opaque dye-sublimated fabric graphic with silicone edge.

Dye-sublimated fabric graphic with silicone edge. Diffusing fabric on front, opaque on other sides.

Graphic options

Front + 2 endcaps / front, with or without separate endcaps / front + right endcap / front + left endcap / back

Front + 2 endcaps / front, with or without separate endcaps

Diffusing front graphic with separate opaque endcaps / Back graphic: opaque or white or diffusing.

Set-up

15 min

10 min

15 min

Width

2320 mm

3000 mm

1000 mm

2240 mm

2970 mm

Height

2240 mm

1000 mm

2240 mm

2970 mm
Depth

340 mm

365 mm

Weight (frame)

10,4 kg

12,5 kg

7,9 kg

10,4 kg

14,5 kg

15,5 kg

17,4 kg

Transport solution

Wheeled transport bag

Transport bag

Wheeled transport bag

Warranty